Wanna know something fabulous? All new subscriptions come with our popular blush satin pillowcase.
You are uniquely you, which is why we have
3 options!
Makes An Awesome Gift
6 months
(3 boxes)
$

0.00
$

0.00

charged every six months

Get Your Box
Give The Ultimate Gift
12 months
(6 boxes)
$

0.00
$

0.00

charged annually

Get Your Box
Shipping months are January, March, May, July, September, and November.
Shipping charges are so lame, aren't they? Mom Things has worked really hard to meet you half way and charge a flat rate of $5.99 per box.
Current Box Reveal
Fun and Festive
Holiday Box 2022
Our most recent box was carefully chosen to get you in the festive spirit. Happy Holidays!
Previous Boxes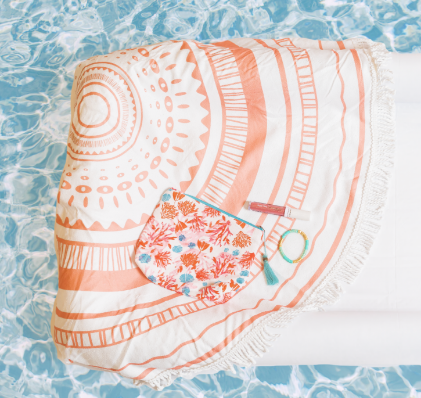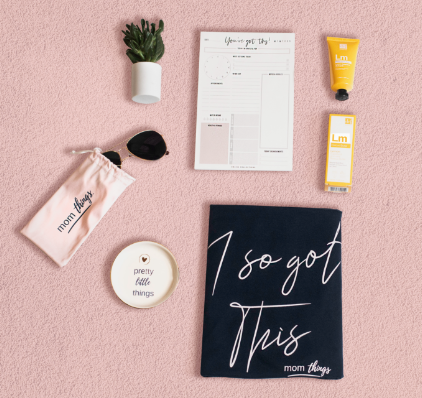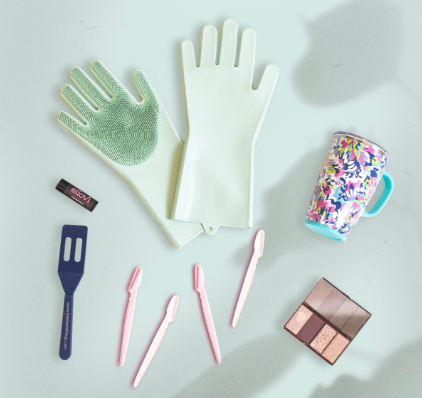 Notes for Inquiring Minds
Mom Things has shipped thousands of boxes nationwide and we have been told that many woman of all ages enjoy our boxes. There is a little bit of everything and, nothing is too specific and is designed to be enjoyed by all. Mom Things also loves to hear when subscribers save an item for a special friends birthday or holiday stocking stuffer.
Every other month the box features new items that we LOVE and use in our own lives. You may find things for pampering, something practical, something for your purse, and even something you may want to re-gift! No rules here, only fabulous things!

Dayvia E.
As a mompreneur, my life never seems to slow down. I'm so busy taking care of everything and everyone else, I forget to take care of myself. My Mom Things box makes me feel so special.
Hadley S.
Mom Things boxes have quickly become one of the highlights of my month!! It is so easy to get caught up in the daily grind... The boxes have become a little bright spot in the midst of all the crazy.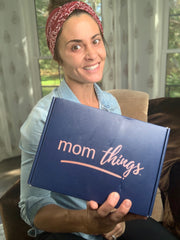 Erin W.
I never knew what to get my girlfriends. Whether they're hosting a dinner party or it's their birthday, it was always the same 'ole bottle of wine. Then I found Mom Things! I love spoiling fellow Moms with this box of fun.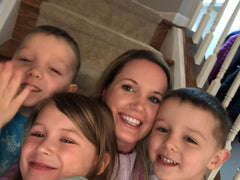 Julie R.
As a teacher and a mom of three small kids, I love being a Mom Things subscriber! I literally take a sigh of relief when I see the cute box on my doorstep because I know it's all for me."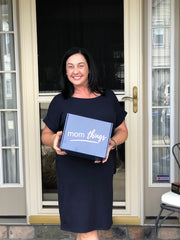 Sharon R.
A perfectly beautiful curated gift box, so much fun to give or receive!